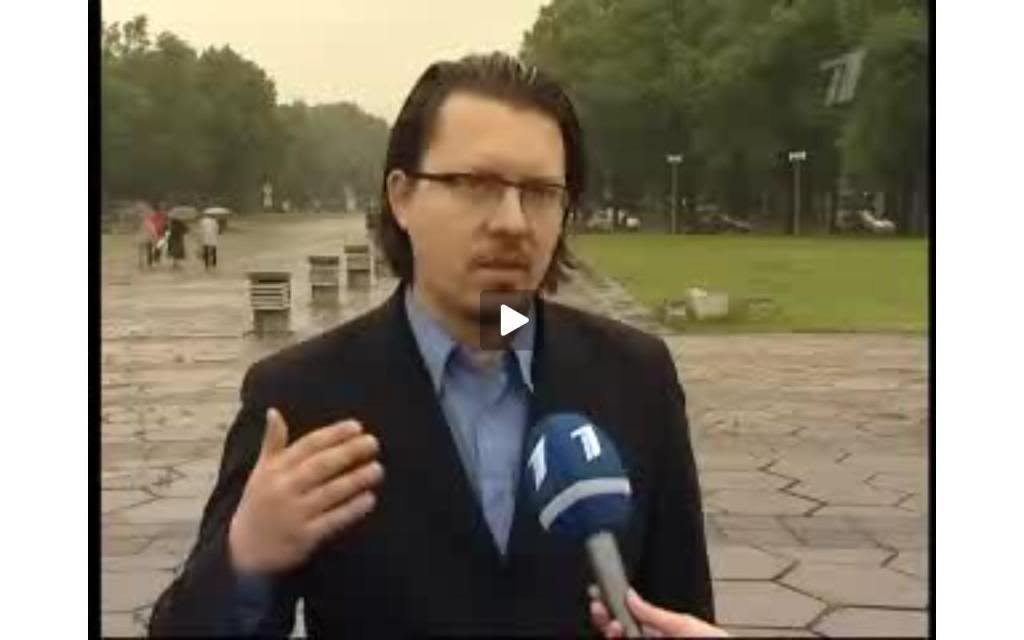 English: Well, here it is, our society, Rurik, on first chanel of Baltic TV. (I think its Ostankino chanel, baltic version)
very, very-very short interview. but on the other hand in the main newscast.
BTW:do you know how to cut in flv player?
and how does one inserts a cut from flv-player, does anybody know?

А вот собственно говоря и наше общество, Рурик на первом Балтийском канале.
балтийская версия Останкино ?
Совсем маленькое интервью . . .
но всё же в основном выпуске новостей.
как flv формат резать?
а как флв плеер в пост вставлять, никто не в курсе?