My amateur photos from the visit of 3 top members of the Swedish government to Malmö

как правило фото сделанные мной не отличаются особым качеством (это мягко говоря).
но тут пролистав почти сотню мне удалось найти одну фотографию, которая на мой взгляд более менее нормально получилась.

I regel, så tenderar mina foto vara av mmm... högst medelmåttligt kvalite (dvs. om man vill utrycka det diplomatiskt).
men ibland så lyckas även jag ta en och annan hyfsat bild. (Dvs. hyfsat utifrån mina förutsättningar.)

ENGLISH: It is somewhat of a rule, that photos made by me tend to be mmm... average at best (and that is to put it very midly).
but from time to time even I can make an ok pic. (ok, that is from MY own background. ok, compared to the rest of it).
but anyhow, the point of this pic. is by no means to show a good or decent picture, the point is to show a bit more everyday, unphotoshoped photo, and thus, may be even give people a chance to see a bit more realistic, human, everyday person - Anders Borg.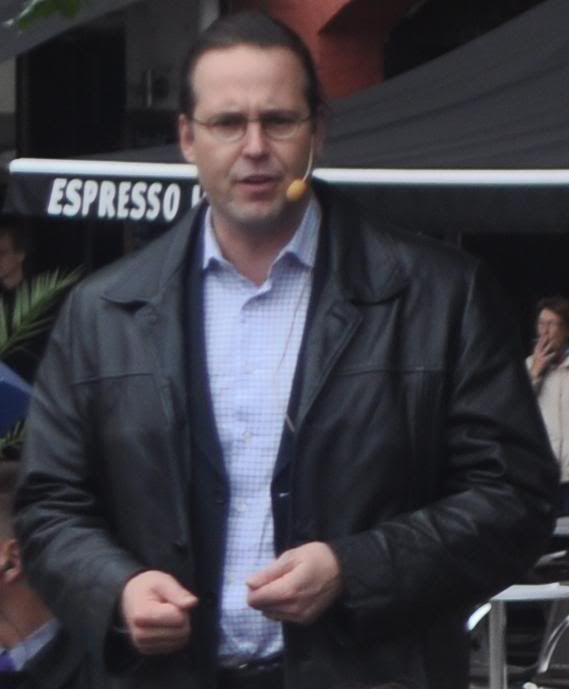 ministr finansov Anders Borg




по русски

вышестоящее фото, премьер министр шведции (статсминистр) Фредрик Райнфельд

Swedish ovanstående foto är foton på Sveriges statsminister (Prime minister) Fredrik Reinfeldt

English photos above are photos of Prime Minister of Sweden (statsminister) Fredrik Reinfeldt



по русски
Bышестоящee фото,слева министр финансов,Андерс Борг . .Bышестоящee фото справа министр иностранных дел, Карл Бильд
Swedish
Ovanstående foto till vänster finansminister Anders Borg . . . . .Ovanstående foto till höger, utrikesminister Carl Bildt
English
The photo above to the left is minister of finance Anders Borg . The photo above to the right is minister of foreign affairs Carl Bildt